The following is a collection of photos to give you a flavour of what is happening in our school this year.
Christmas Art in Glasheen 2020
School Year 2019/2020
Creative Schools Project
Our school was selected last year to take part in the Creative Schools Initiative funded by the Arts Council.
The project, chosen by the pupils was to create and record their own song and music video and what a fantastic job they did. Many thanks to our Creative Artist Jane Hayes, Music Producer Gary McCarthy, Creative Schools Staff Co-ordinators and members of the Student Creative Council for all their hard work. Take a moment to view the results of their labour below.
Fourth Class – Together as One
Third class – Whoops
To view photos of this Creative Schools Journey click here
For more information on the Creative Schools Initiative click here
Time to Read Initiative is back!
Time for Jazz in Glasheen!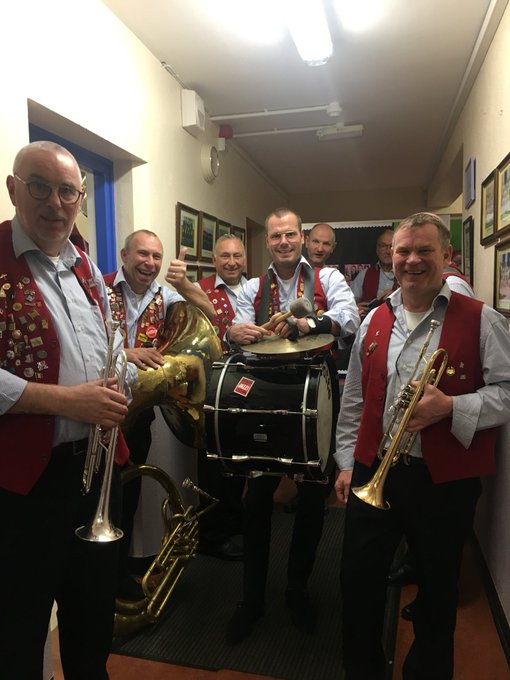 Many thanks to the Lammorote Band from Amsterdam for popping in and playing some Jazz for us in the school hall.
Halloween in Glasheen!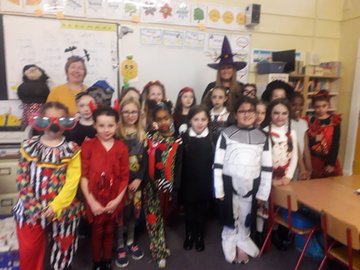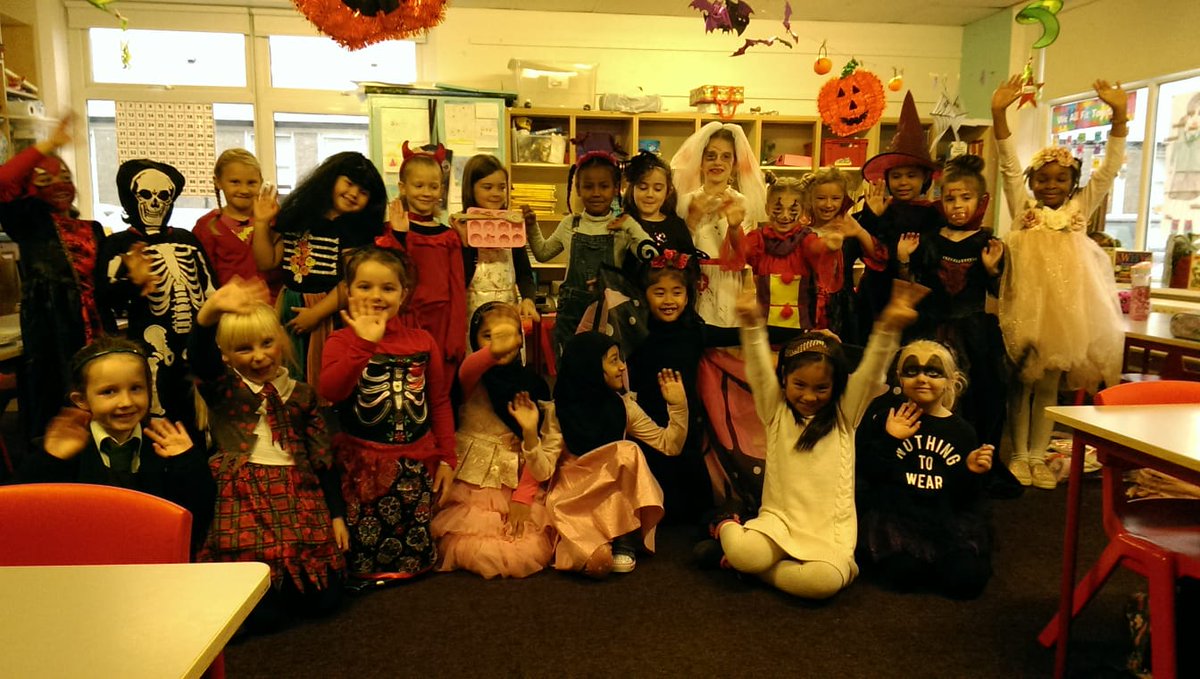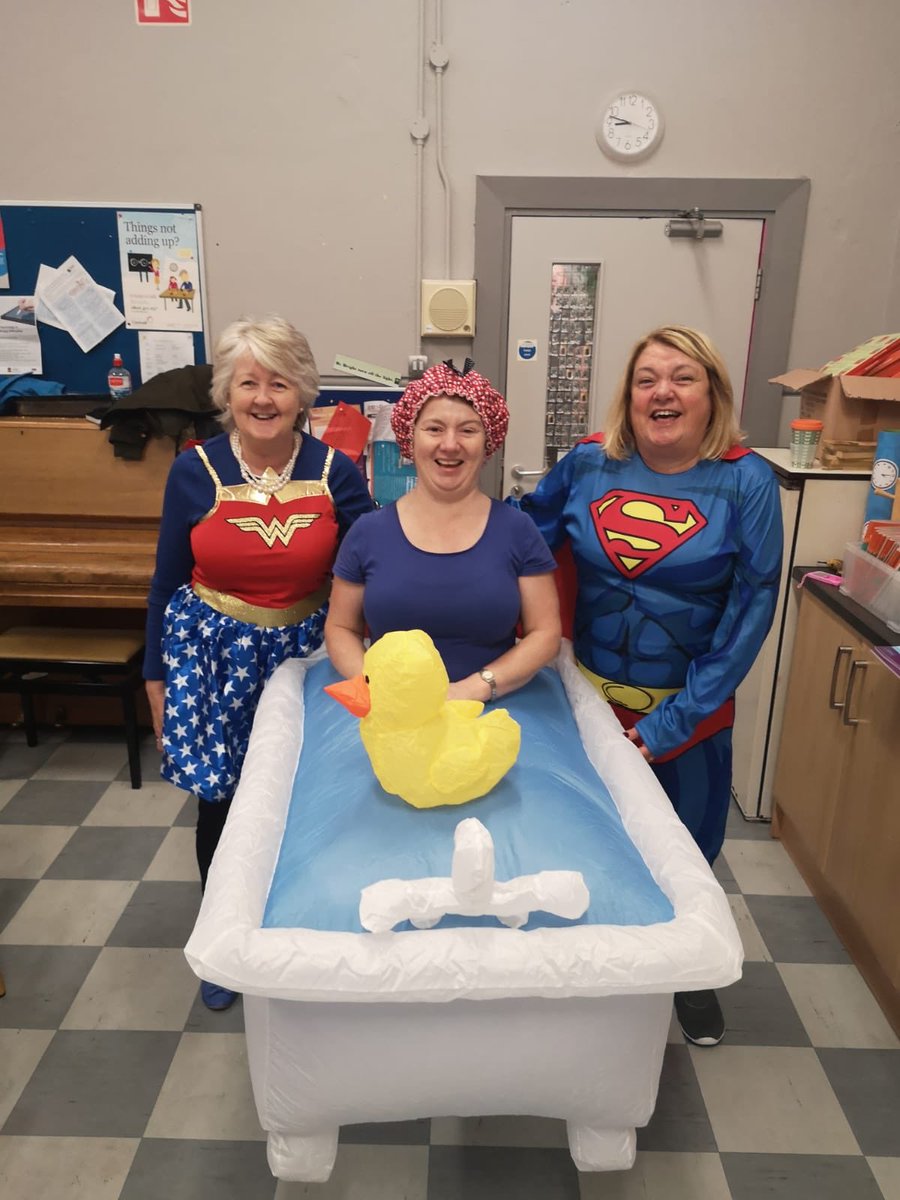 The Lord Mayor's Visit 
Lord Mayor Cllr John Sheehan and the Lady Mayoress visited our school this week.The Lord Mayor spoke about his work and answered the many questions of our students. They presented us with a framed photograph of Tomás McCurtain and Terence McSweeney and delighted the pupils when they gave them a homework pass!
School Attendance Certificate Awards
Our Annual Nature Walk 2019
Rang 5 and Rang 2 visit St. Finbarr's Cathedral for a historical tour on Culture Day.
Raising the Flags!
Many thanks to Alison Griffiths, an Emmy Award Visual Effects Producer, for coming to raise the Amber Flag for Mental Health Awareness and the Global Citizenship Flag for Litter and Waste.
School Year 2018/2019
Culture Day 2019
Creative Schools Project 2019
4th class are busy recording their own rap!
Junior Entrepreneur Exhibition at the RDS
Delightful Doorstops – 5th Class Junior Entrepreneur Project Product 2019
Cor Fhéile na Scol 2019
Purple Day in Glasheen in aid of Down Syndrome Association
Seachtain na Gaeilge 2019
Well done to members of our school basketball panel who participated in the Cispeil Tournament recently.
Infants visit the Teddy Bear Hospital in UCC
It's Friendship Week in Glasheen!
Proud winners of our Internet Safety Competition 2019
Thanks to staff from Trend Micro for their informative talk this week on Internet Safety.
Safer Internet Day 2019
Members of our Safer Internet Committee were busy today performing "Smartie the Penguin" for the junior classes. This is a drama about a little penguin learning how to use a device safely.
Checking the details in our Safer Internet Newsletter before presenting it to Parents.
Parents were very interested in our tips on how to use the Internet safely!
Christmas in Glasheen!
Congratulations to the pupils for their full attendance records – 1 year, 2 years and even 5 years without missing a day!
Collection for St. Vincent de Paul Christmas Appeal.
School Choir at Christmas Fundraiser for the Mercy Hospital in St. Peter and Paul's Church.
Christmas Carol Celebration  2018
Carol Singing in Wilton 
Time to Read Initiative 2018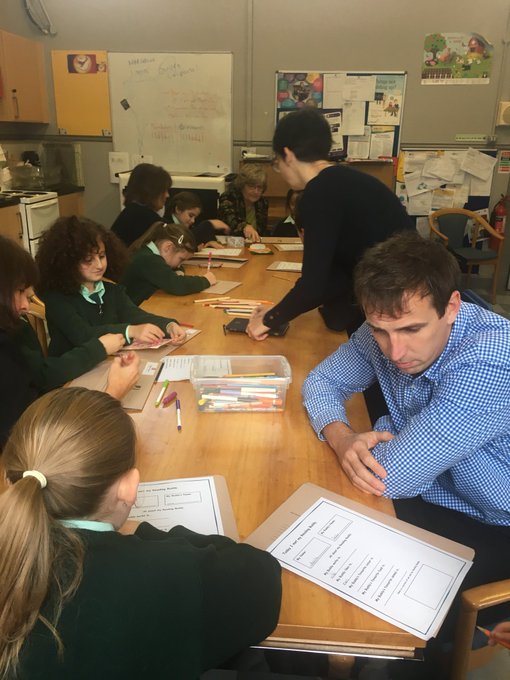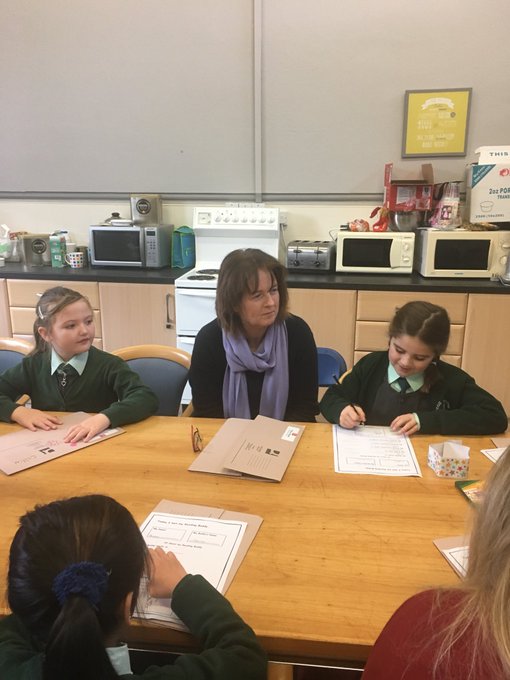 Science Week in Glasheen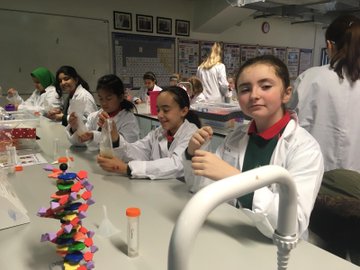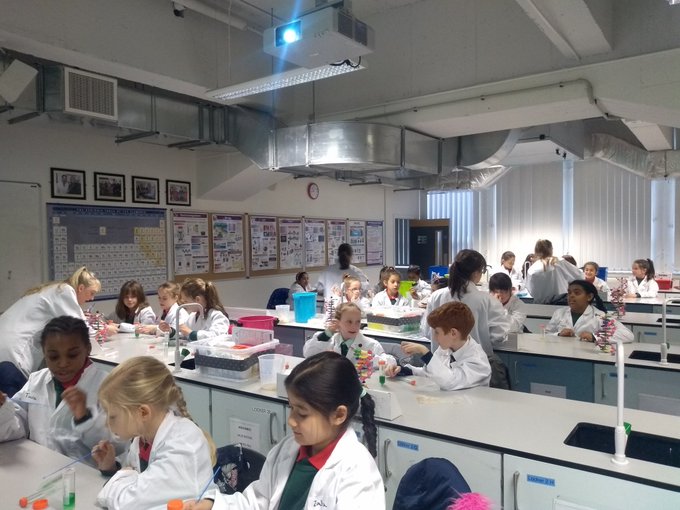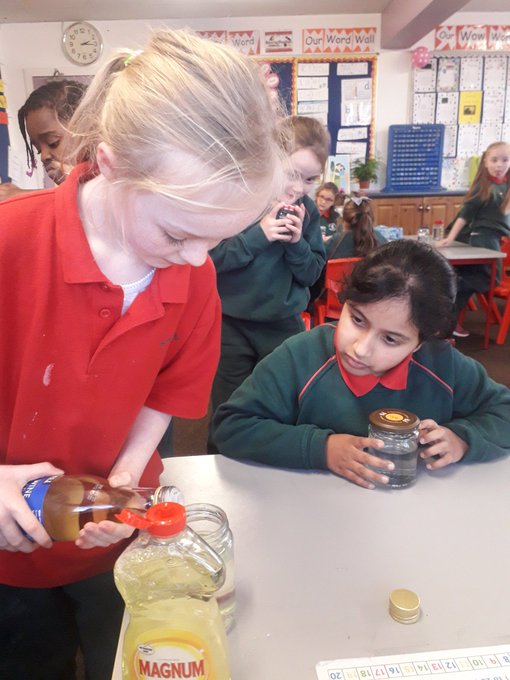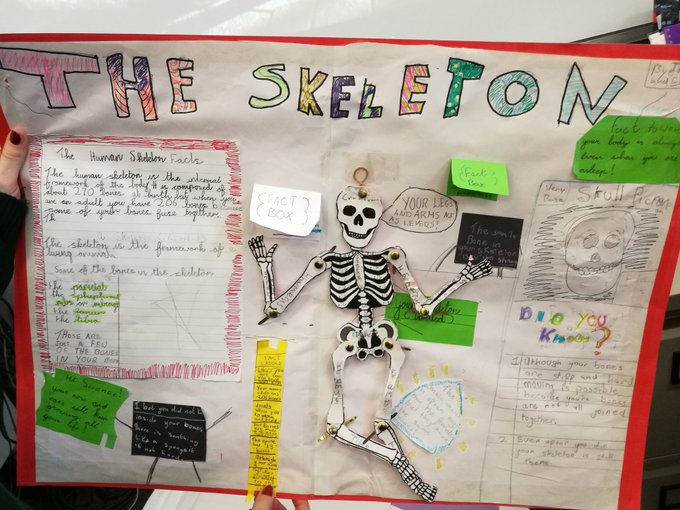 It's Jazz Time with the OH NO Band from The Netherlands!
Happy Halloween from us all in Glasheen!
Open Night 2018
Thanks so much Liam for painting our outdoor classroom!
Our Annual Nature Walk 2018
Biodiversity Talks 10/10/2018
Lord Mayor's Visit 10/9/2018
Lord Mayor, Councillor Mick Finn visited our school today. He brought a lovely pencil for every pupil in the school and encouraged all the students to work hard  and to try to help others when they can. He took a break from his duties and enjoyed a tea-party with the Junior Infants in the office.
School Year 2017/2018
Visit to the Poor Clare Sisters
Pupils from our Communion Class and Le Chéile visit the Poor Clare's Convent College Road. We sang some of our communion hymns for the sisters and chatted with them about our school.
Site Visit for Pupils on the Time to Read Programme with their volunteers from E.S.B Wilton
3rd Class Presentations of Projects on Marine Life to Lifetime Lab Instructors
Culture Day 2018
Well done to our school camogie team!
 
Seachtain na Gaeilge 2018
Buaiteoir – Comórtas Ealaíne
Buaiteoirí – Tráth na gCeist 2018
Buaiteoirí- Comórtas "Gaelgeoirí na Seachtaine"
Comórtas – "Maisigh an Doras"
Junior Infants
Senior Infants
Rang 1
Rang 2
Rang 3
Rang 4
Rang 5
Rang 6
Rince leis na Réaltaí (Dancing with the Stars 2018)
Ceol agus Craic sa Halla
All ready for the parade!
Cór Fhéile na Scol 2018

Hurrah! We passed the inspection process to be awarded our 6th Flag for Global Citizenship
Winter Wonderland!






Maths Work Day in Glasheen 2018
Proud winners of the Design a
Poster and Colouring Competition for our "Random Acts of Kindness Week"
Time to Read Programme – Library Visit
2nd Class students enjoyed a visit to the Library on Thursday. They met their reading buddies from the E.S.B Wilton who are involved in the Time to Read Programme and selected a book each to bring back to school with them.
Basketball Blitz 2018
Well done to members of our school basketball team who performed so well at the Inter-School Basketball Blitz recently.
Grandparents' Day 2018




Christmas in Glasheen 2017
The holidays have finally arrived! We had a lovely sing song in the Halla and Paddy O' Brien read us the poem 'The Night Before Christmas'!
Collection of our donations to the St. Vincent de Paul Society.
Our Marvelous Artwork!
Winners of the " Design a bookmark Competition"held in association with UCC PLUS and College Awareness Week.
Well done to Meleava and Orla who won first place and a commendation in the above competition. Meleava won a trip to Fota for her class and will have her bookmark printed and launched on March 1st in conjunction with World Book Day.
Things are very busy in Junior Infants where Santa's Workshop is in full swing!
Glasheen Girls – Christmas Kumbaya from Glasheen Girls on Vimeo.
Glasheen Girls – Jazz Gloria from Glasheen Girls on Vimeo.
Christmas Celebration – The Nativity Story – 2nd Class actors before their big moment!
Blackrock Observatory – The Dome came to visit Glasheen
Green Schools Poster Competition Winners
Presentation of School Attendance Certificates – Well done Girls!
Open Night in Glasheen 2017
Dental Hygiene Talk in Glasheen
Smoothie Time in Glasheen
Jazz-Time with the Lamorotes Band from Holland!
Halloween in Glasheen!
Autumn in Glasheen
Annual Nature Walk 2017
Some very special visitors accompanied the Infant classes and First Class on their walk!
2nd Class Visit to Blackrock Observatory.
6th Class Visit To Lifetime Laboratory for Engineering Week.
Fabulous Fruit Pot Sale September 2017
Lord Mayor, Cllr. Tony Fitzgerald's Visit to Glasheen 2017
Signing our visitors' book.
The Lord Mayor asked us lots of questions!
Front Page Headlines on The Irish Examiner!
Some of our Senior Infants pondering on how old the mayoral chain might be!
The new canopy recently installed to provide shelter from our rainy weather in the yard.
Take a moment to enjoy our beautiful school garden.
Farewell to Bn. U Mhirtn and Bn. U FhallA?in.
Site visit to ESB Wilton for participants in the Time to Read Programme
Active Week 2017
Communion Class 2017
Culture Day 2017
Spring in Glasheen – Take a few minutes to enjoy the spring flowers in our school gardens.
Walk for Water Trip to the Lough
Time to Read Program comes to Bishopstown Library with 2nd Class
Beanachta na File PAdraig 2017! Glasheen Parade
TrA?th na gCeist 2017
Winners of the Active Flag Slogan 2017
Basketball Tournament 2017
Christmas 2016 in Glasheen
Pantomime Visit for First and Second Class
This year the pupils in First and Second Class enjoyed a trip to the pantomime in The Everyman Theatre to see Little Red Riding Hood.
Vincent de Paul Food Collection 2016
A big thank you to everyone who contributed to the food collection for the Vincent de Paul Society this year. Our donations were collected on Friday.
Carol Service in Lough Church 14/12/2016
Last Wednesday, we all made our way to the Lough Church to celebrate the true meaning of Christmas with a Nativity Pageant and the re-telling of the story of Christmas.
Many thanks to the Parents Association who organised the Christmas Bazaar this year. It was a great success and is a very important event in the school calendar. The time and effort the parents put in to organising this event is greatly appreciated.
Carol Singing in Wilton
Members of the choir were busy fundraising for the Irish Guide Dog Association on Sunday 4th December. They sang a variety of well known Christmas carols in Wilton Shopping Centre and kept all the shoppers entertained. Well done girls!
Yoga in Glasheen
School Attendance Awards 2016
Well done to the pupils above who were awarded various certificates for their wonderful school attendance.
Halloween In Glasheen!
We had great fun the day of the holidays when we all met up in the Halla for a little spot of dancing in our Halloween costumes as part of our active flag initiative.
Back to School Pack for Junior Infants
ESB Electric and the RSA distributed high vis vests to all our Junior Infants this week in a nationwide campaign to keep our children safe on our roads.
Lord Mayor's Visit 23/09/2016
National Fitness Day 2016
Presentation of National Health Promotion Flag
1916 Commemoration
Seachtain na Gaeilge 2016
Robotics Competition Entry 2016
A Visit from the Fire Services January 2016