Fourth Class
In. Uí Chaoimh and Miss Casey can be contacted at:
---
---
Station Teaching in Maths!!!!!!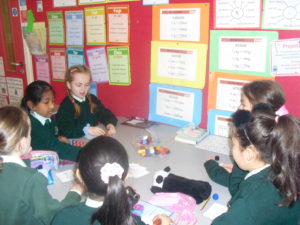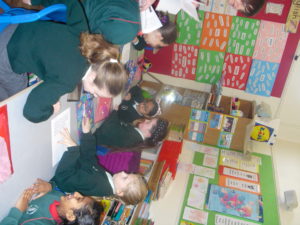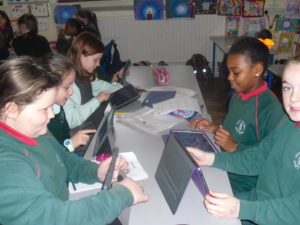 Gymnastics with Dan!

Superb Christmas Paintings!!!!!

Recount Writing
We in Rang 4 have been recounting many personal events in our lives e.g. 'My Favourite Birthday', 'My Summer Holidays' and 'My Weekend'. We then proceeded to writing imaginative recounts on 'My Trip to Disneyland' & 'My Cousin's Wedding'.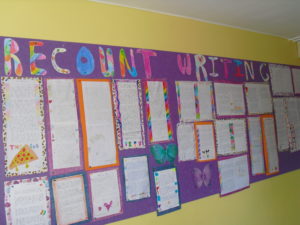 Our visit to Bishopstown Library
On Thursday 24th October, we visited Bishopstown Library to listen to Judi Curtin tell us all about the process involved in writing a book. She focused on her most recent book 'Lilly at Lissadell'. She was very inspiring and gave us a lot of helpful writing tips.

 
Oíche Shamhna

i Rang 4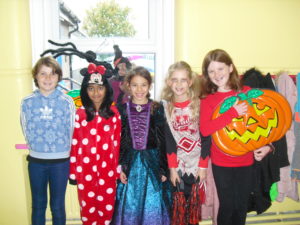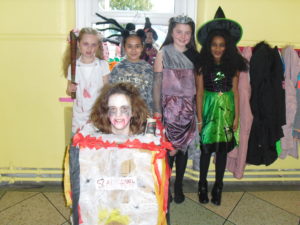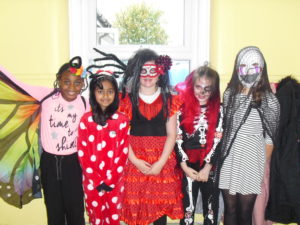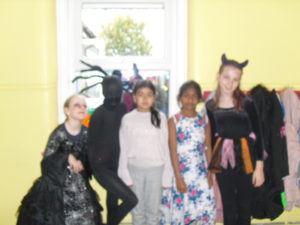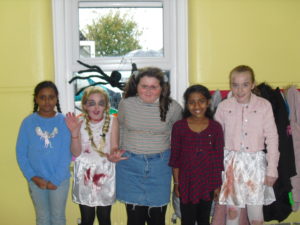 Halloween Masks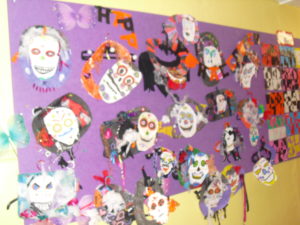 Maths for fun with parents
Thanks to the parents who visited our classroom on the morning of our Halloween holidays to play Maths games with us!