Welcome to First Class 2020/2021
Teacher: Ms. Mills
Dear Parents,
I've put together some images of the girls activities over the past couple of months since midterm. They should be so proud of themselves for their kindness to one another and all their hard work. A special word of congratulations to Joury, whose letter on kindness to animals was chosen from all the entries in Ireland, to enhance the very worthwhile ISPCA fundraising campaign to raise funds for all the animals they rescue, care for and rehome. Well done Joury!! A special thank you to Adhishrayani for her beautiful words to all of us in class. Adhishrayani, you are a constant presence in our room and your seat is waiting for you.
Finally, I would like to wish you all a very happy and safe Christmas and holiday time. Hopefully 2021 will bring brightness and many good things for us all.
Very Best Wishes
Rena Mills
Some STEM activities – changing materials and making a chair from paper!!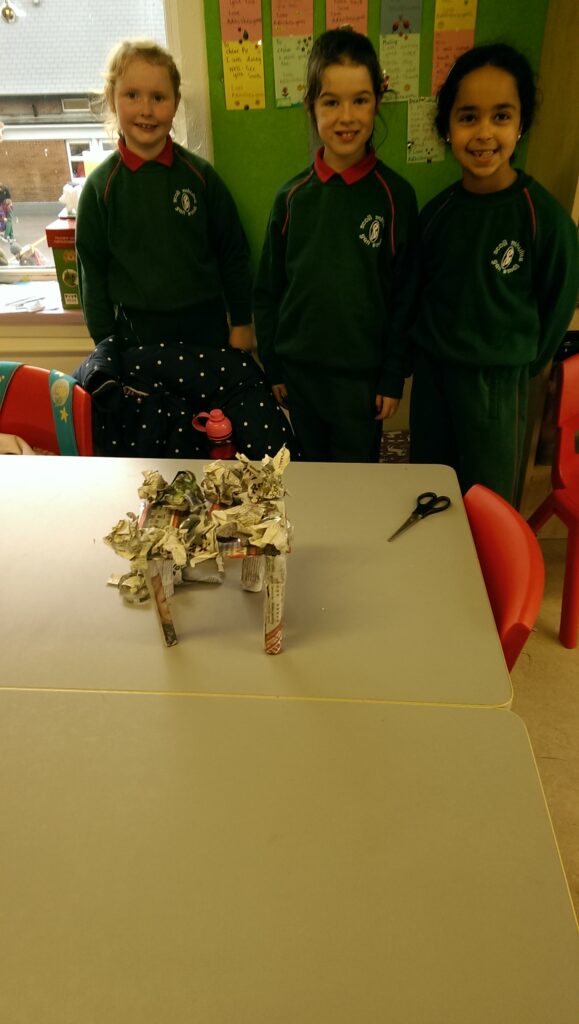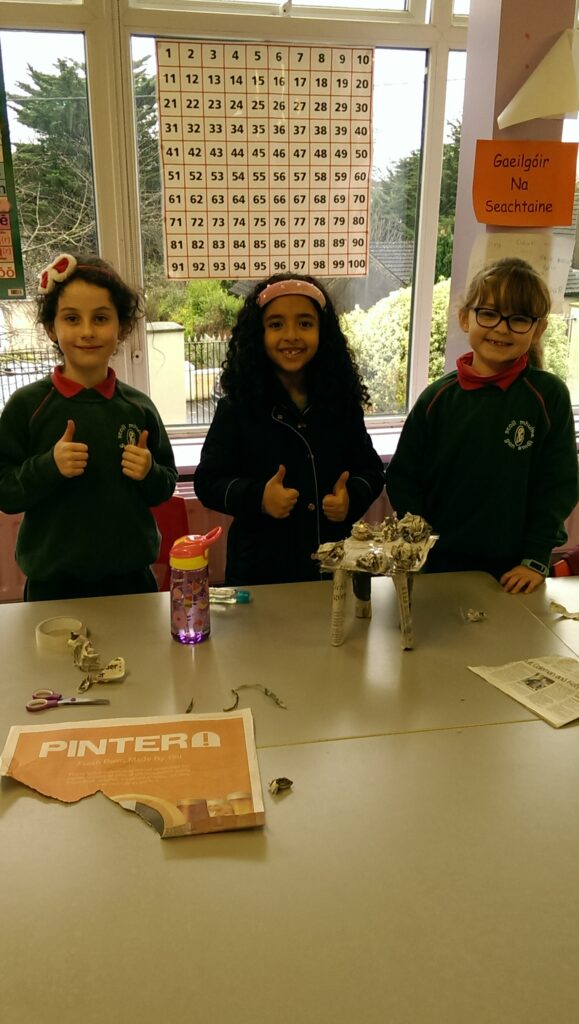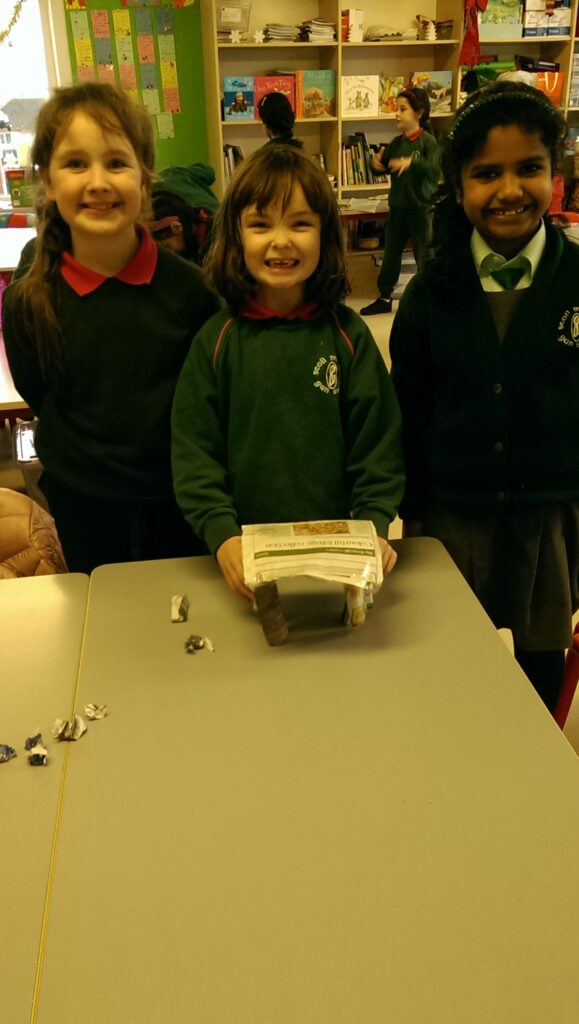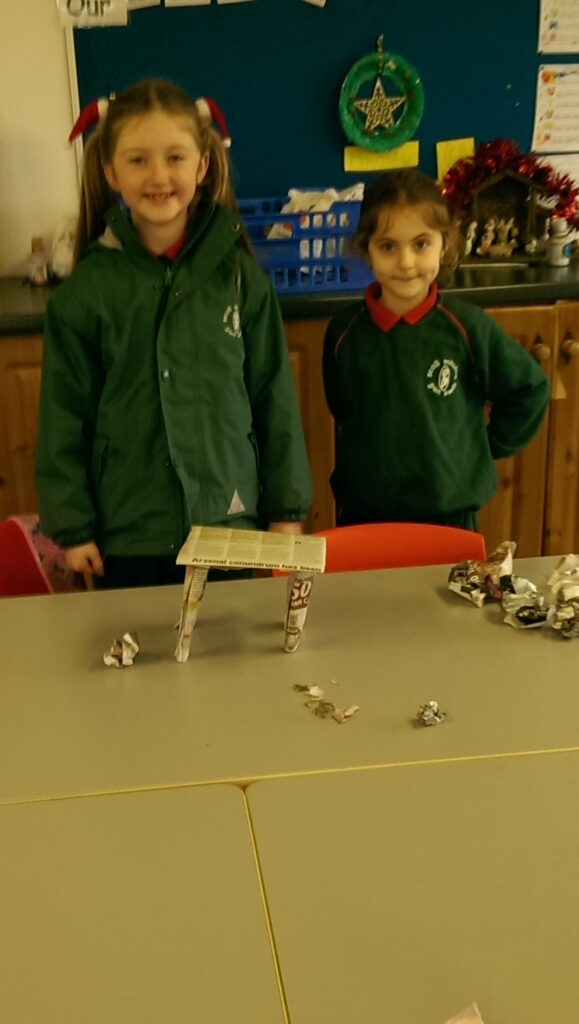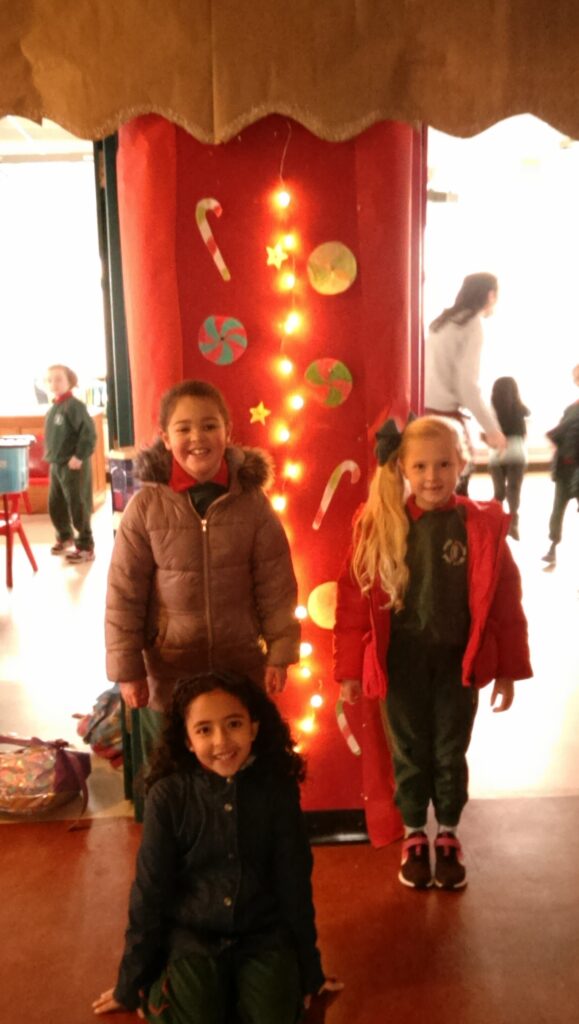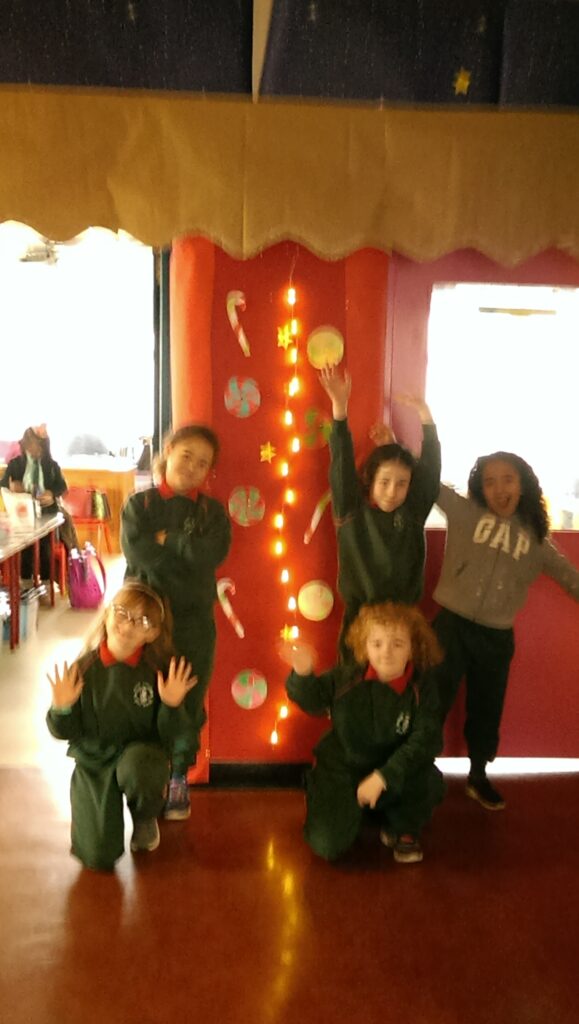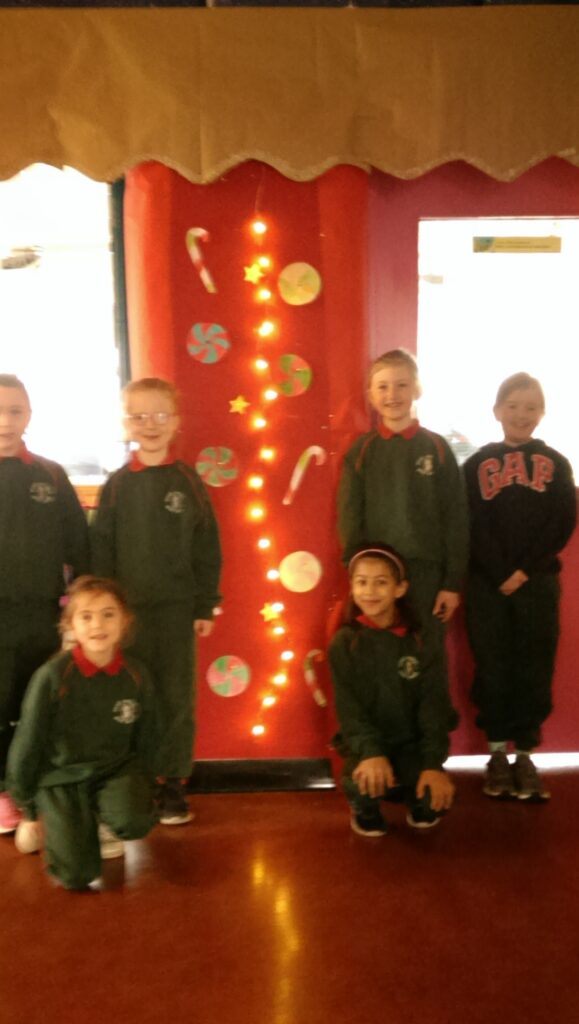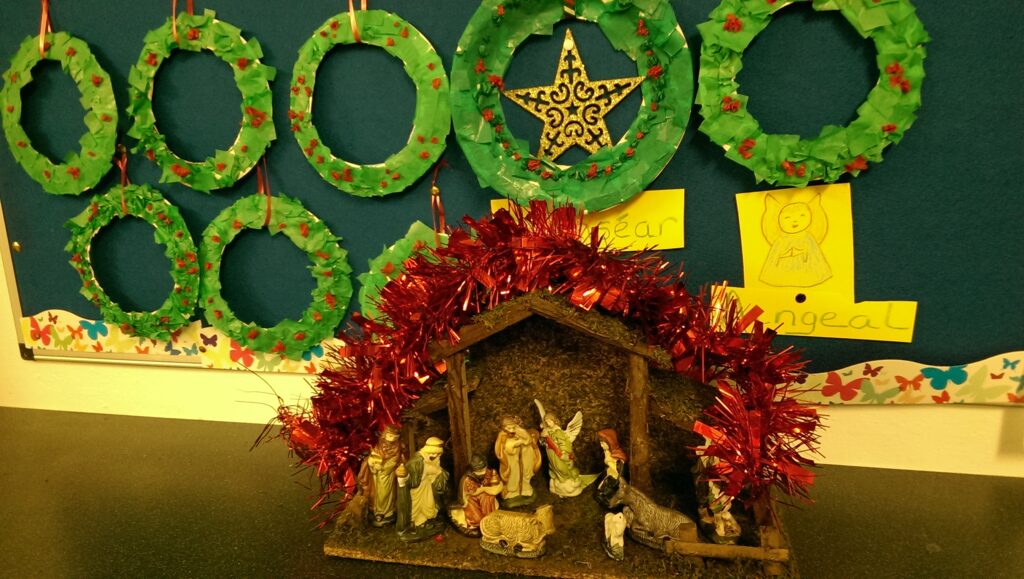 Some lovely winter and Christmas wreaths.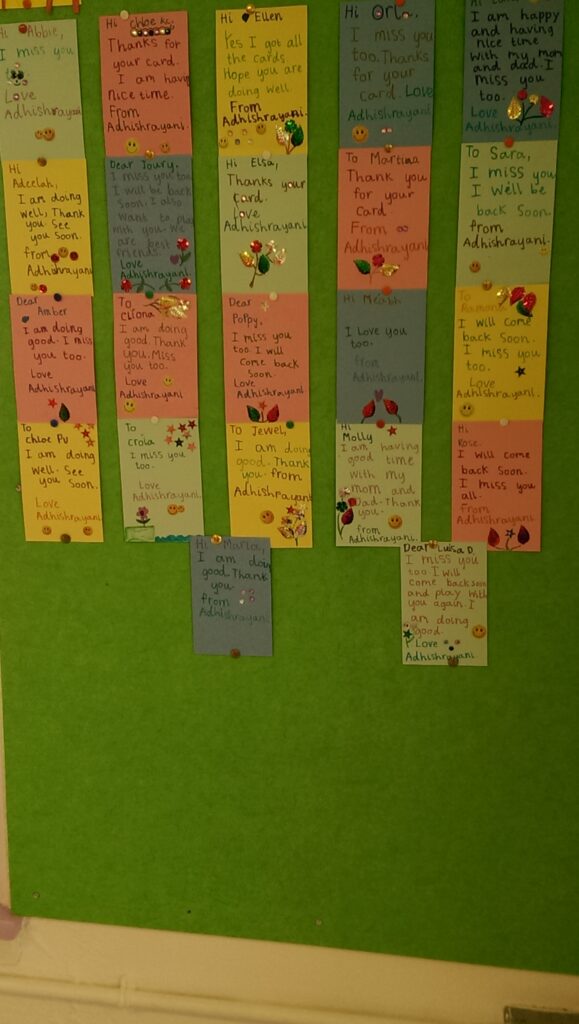 Adhishrayani, thank you for your beautiful greetings and art work!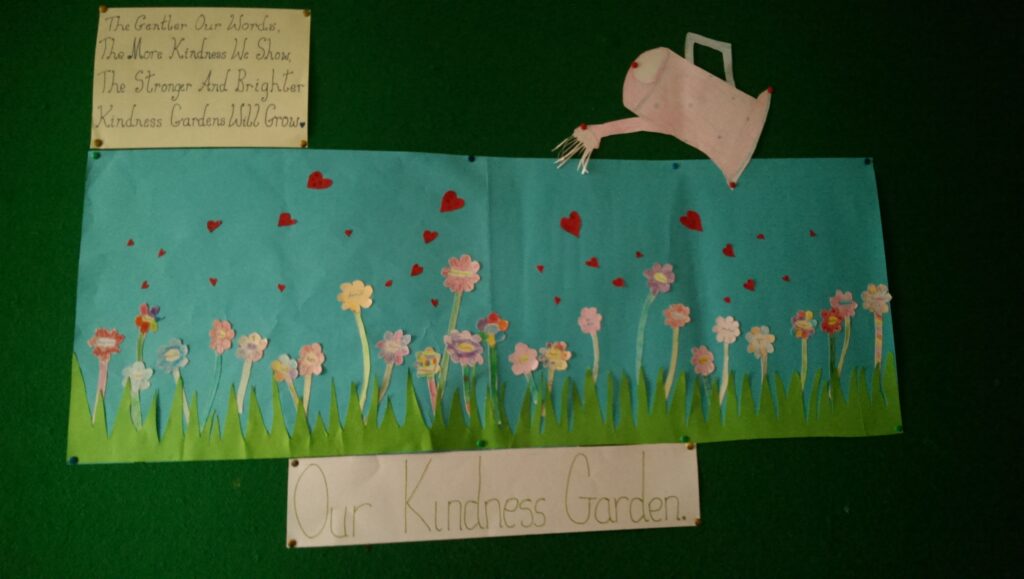 Our kindness garden is blossoming!
Dear Parents
We recorded a video of us performing the play Eddie the Penguin in our school garden this week. This play has a very special message for us all to work hard to protect our planet. Enjoy!!
Click on the links below
We will begin to use Seesaw this week for one simple activity per week. Please click on the link below for the parents user guide to refresh the way in which you and your daughter use the system.
Hi Everyone,
Well done to all the girls in First Class on completing a super first month back at school! September has flown by and the girls have been so busy with outdoor fun and indoor fun. First Class have done lots of work in all areas – have a look at some of the things they did.
.