Welcome to Fourth Class
---
---
Drawings & Paintings of 'The Freisian Cow'
In Geography, we learned about the farming industry  in Ireland & linked it with our Art lesson by drawing and painting a Freisian Cow.

Still Imaging/Tableaux based on 'Jessie came across the sea'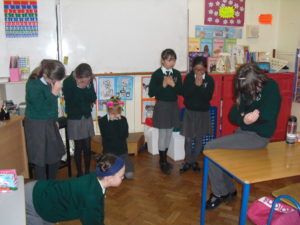 Lifetime Lab
On Tuesday 12th February, we made our way to 'Lifetime Lab' and attended a workshop on 'Forces'. We learned how air can make things move, how magnets can make things move by pushing or pulling magnetic materials, the effects of friction on movement and how Air Resistance can slow down falling things. We learned so much and thoroughly enjoyed our day out.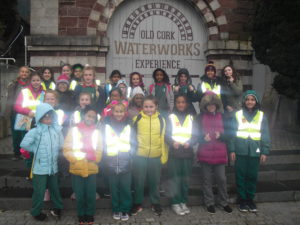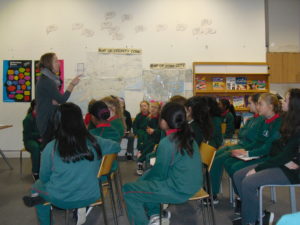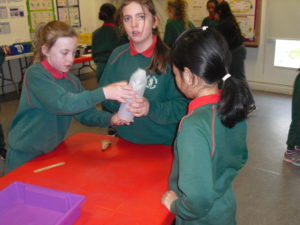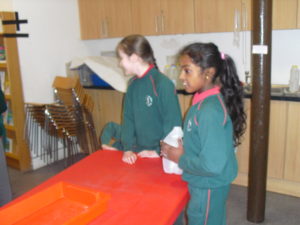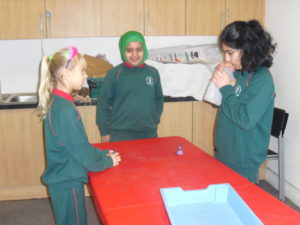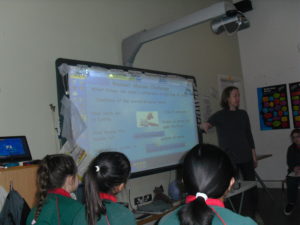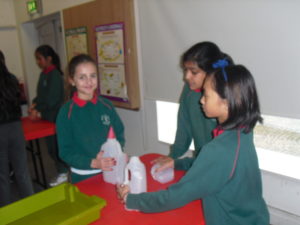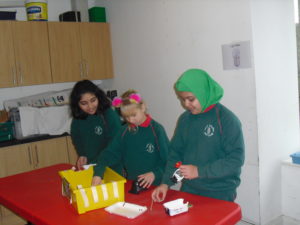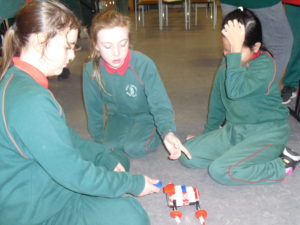 Drama with Avril
Working hard!
Cell Explorers at University College Cork
(Science week 14/11/18)
Congratulations to our local GAA club, St. Finbarrs on their first county final win in over 30 years!
Skipping workshop
17/10/18
Calvin Jones visited the class today to give us a talk on biodiversity!
Emmylou by First Aid Kit
The class entertained the entire school at assembly with their lovely rendition of Emmylou!
The safe cross code with the RSA!
Rang 4 2018/19