Welcome to Fourth Class
---
---
Easter Clay Crafts
We busied ourselves in the lead up to Easter working with clay in our Art Class. Hence, our Easter display is adorned with Easter Bunnies, eggs, baskets, chicks and many many more!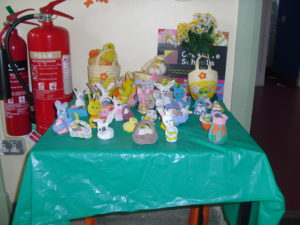 'MERROWS' Project
We, in Rang 4 undertook a project in conjunction with Lifetime Lab whereby we researched' The Merrows', created a piece of artwork on canvas, wrote a poem & a recount on this theme. This project was very much team based and we each were assigned to groups and worked collaboratively to complete this project. This will be exhibited in LifeTime Lab during 'Seafest' (6th-9th June).
Our visit to Deerpark CBS
On Friday 22nd March, 4th and 5th class were privileged to spend a day as a secondary school student. What a fabulous day! We participated in 3 interactive lessons i.e. Woodwork, Art and Science. In woodwork we EACH made a wooden boat. The Art session focused on the colour wheel which followed with a painting session to cement this learning. Next,we worked as scientists in The Science Laboratory looking at animal skulls, carrying out floating and sinking experiments, static electricity experiments and finally the science teacher concluded the session with a 'CUSTARD BOMB'. Our day ended with a 'PETIT DÉJEUNER' complements of The French Department. Go raibh míle maith agaibh go léir!!!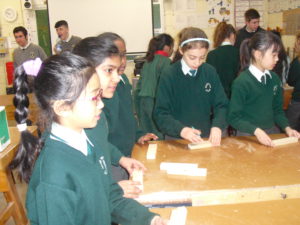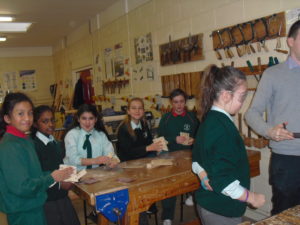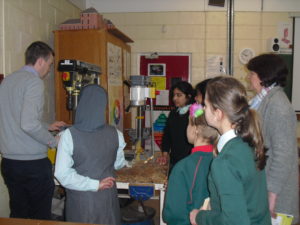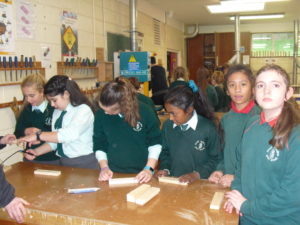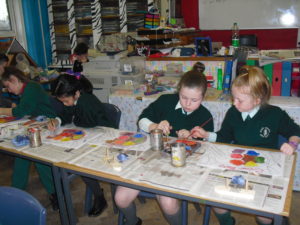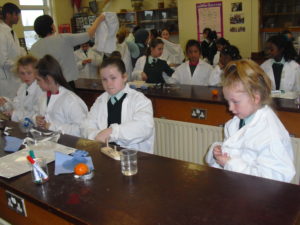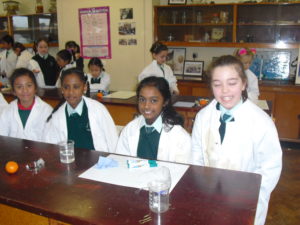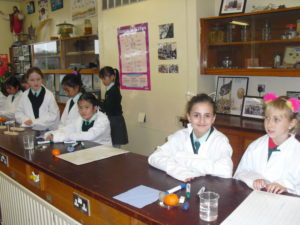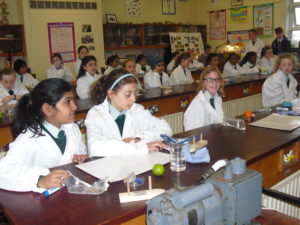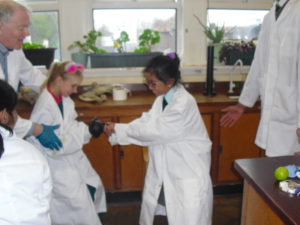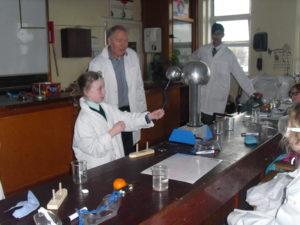 Tae Iarnóin i Rang 4

Drawings & Paintings of 'The Freisian Cow'
In Geography, we learned about the farming industry  in Ireland & linked it with our Art lesson by drawing and painting a Freisian Cow.

Chess
Chess has recommenced in Rang 4 with Paul every Thursday afternoon. This involves the children doing a lot of problem solving and are embracing the challenges each game poses. Well done a chailíní!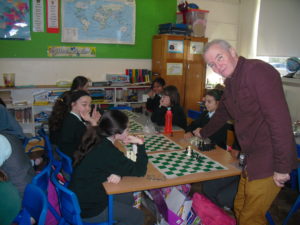 Still Imaging/Tableaux based on 'Under The Hawthorn Tree'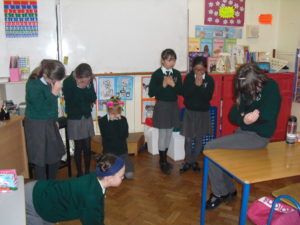 Animal Drawings
This week in our Art lesson, we concentrated on drawing and shading. Hence, we realised that shading made our drawings more effective and brought them to life in a more realistic manner.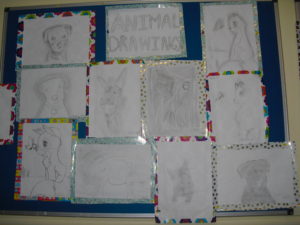 Lifetime Lab
On Tuesday 12th February, we made our way to 'Lifetime Lab' and attended a workshop on 'Forces'. We learned how air can make things move, how magnets can make things move by pushing or pulling magnetic materials, the effects of friction on movement and how Air Resistance can slow down falling things. We learned so much and thoroughly enjoyed our day out.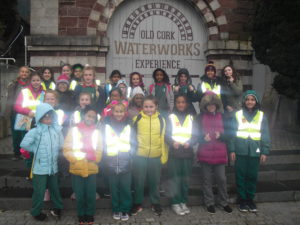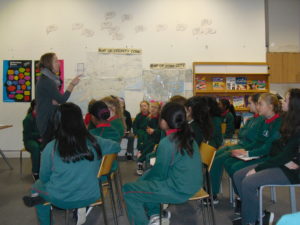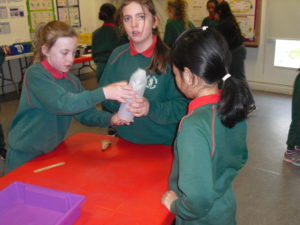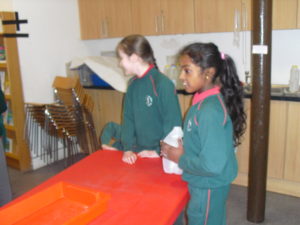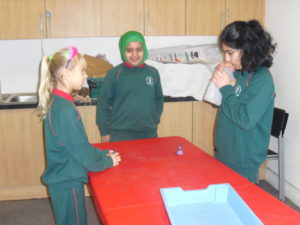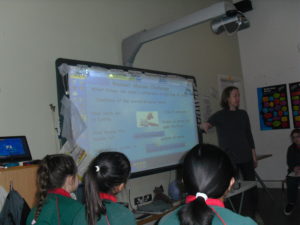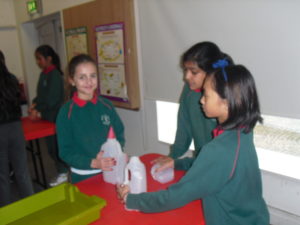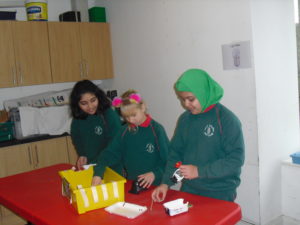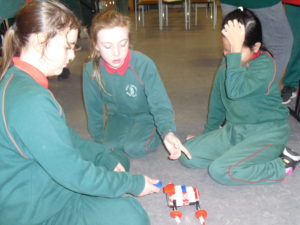 Button Silhouettes
Creative! Artistic! Talented!Works of Art!
We researched, looked at and planned our individual button silhouettes carefully prior to this activity. Super work to be applauded!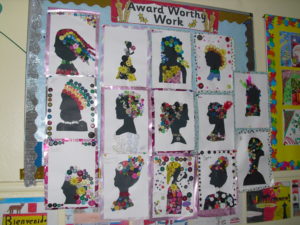 Drama with Avril
Working hard!
Cell Explorers at University College Cork
(Science week 14/11/18)
Congratulations to our local GAA club, St. Finbarrs on their first county final win in over 30 years!
Skipping workshop
17/10/18
Calvin Jones visited the class today to give us a talk on biodiversity!
Emmylou by First Aid Kit
The class entertained the entire school at assembly with their lovely rendition of Emmylou!
The safe cross code with the RSA!
Rang 4 2018/19