Ms. Somers' 2nd class
Pizza Party 11/1/19
As a reward for the best líne in the yard in term 1, we enjoyed a delicious pizza party in class today!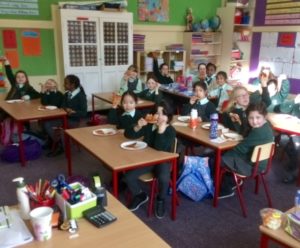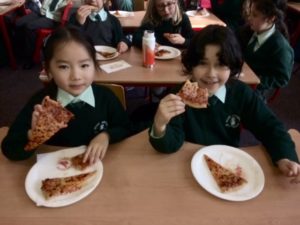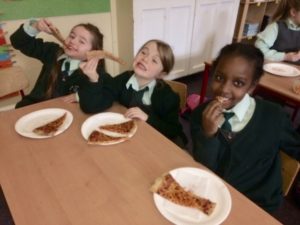 I.T. in the classroom
Brushing up on our literacy and numeracy skills using the ipads!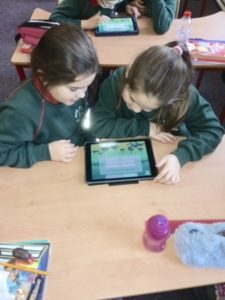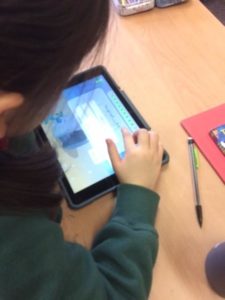 Having fun in PE with some team building games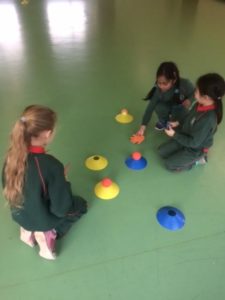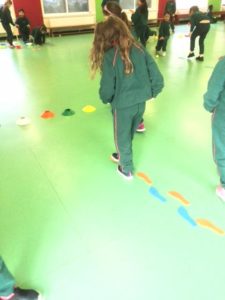 We loved watching the infants' Christmas concert in the halla!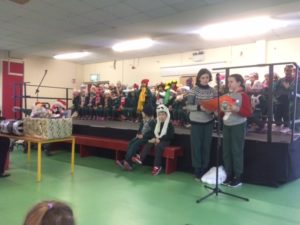 Christmas Carol Service 14/12/18
An angel, wisemen, shepherds and a star all off on the long road to Bethlehem!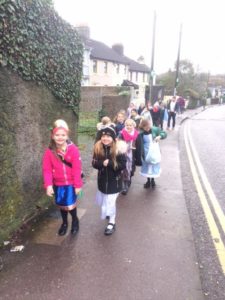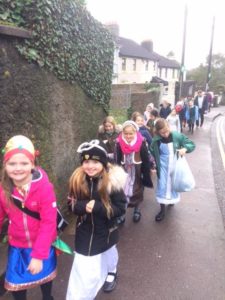 Using dice to practice our addition and place value.

Aerial Snowmen!
Thanksgiving Turkeys
Gonoodle!
We don't let the wet weather stop us from getting some exercise! We love keeping active in the classroom with a little help from Maximo!
Maths Trail
We have been studying 'Length' in maths this week. We measured different objects in our classroom (including ourselves!) and we went on a maths trail to investigate using different units of measurement outside.
Science Week 14/11/18
We had a fantastic day at the 'Surprising Science' workshop in UCC. Dr. Matt Pritchard showed us some really fun tricks and experiments!
Getting creative while working as a team and showing off some dance moves!
Happy Halloween!!
Sponsored Walk 19/10/18
Our nature walk around the Lough was a great opportunity to see the wonderful Autumn foliage.
Skip-Hop Workshop 17/10/18
Autumn Trees
Calvin Jones  – Heritage Visit – Biodiversity 8/10/18
We enjoyed a minibeast hunt in the school garden after our talk on biodiversity
Some well deserved 'Golden Time' after working hard all week!
Elephant art
Carnival of the elephants – Saint-Saens
Keeping active at school by doing our 'Glasheen Mile' laps of the yard!
Drama with Avril
Camogie with Kevin
Dance with Trish
Second class 2018/2019