Welcome to First Class 2018/2019
Teacher: Ms. Mills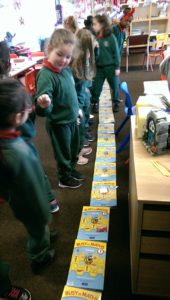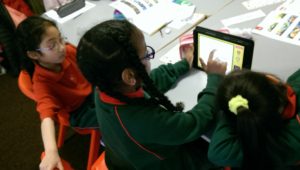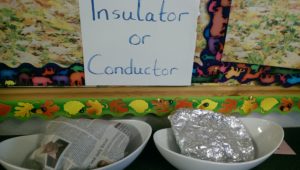 Part of our STEM learning 2018/2019 – fun with measures in maths and exploring phonics using iPad technology. In Science we studied which materials made good conductors or insulators by filling rubber gloves with equal amounts of water to ensure a 'fair' test, wrapping one in newspaper, another in tinfoil and leaving the third one unwrapped.  The girls made some great predictions and justified their findings at the end of the experiment.  Well done Science Detectives!!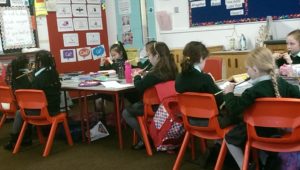 First Class learn tin whistle each Thursday with an external provider.  They learned to play Twinkle Twinkle Little Star beautifully in time for our class Christmas concert.                                                                                                                                           
First Class had great fun at Halloween!  They made spooky shadow puppets and came to school in fabulous Halloween costumes!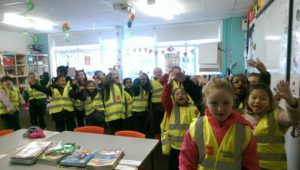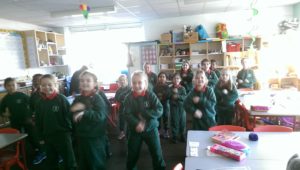 The girls had great fun on their sponsored walk around The Lough.  Well done girls and thank you for helping to raise funds for ICT for your school!  The activity didn't stop there – super dance moves girls!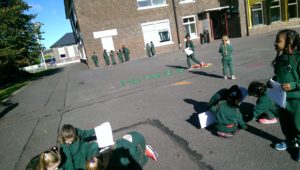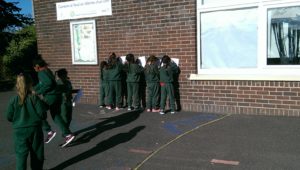 Having great fun on a sunny day during Maths Week 2018.  Look at the maths all around us!
    
First class got off to an exciting start this year when Heritage Ireland came to visit.  The girls investigated the biome of the school garden and made some great discoveries.